CDN configuration and SSL certificate special offer – valid for 15 years
Only at $75!
Speed up your website now!
Speed is the key to generate website traffic and rank high in search engines like Google.
Avail CDN + SSL special offer
valid till Jan 31st 2017 only

.
What is CDN?
CDN is a service to cache and serve the content at a uniform speed to the users distributed globally. Content Delivery Network provides a cost-effective solution to enhance website performance across the globe in one simple platform.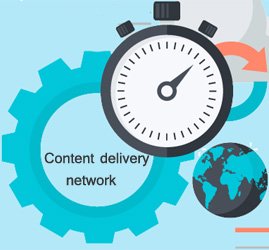 What is SSL?
SSL stands for Secure Sockets Layer. It is a global standard security technology to encrypt communication between a web browser and a web server.  
SSL uses a cryptographic system with two keys to encrypt data.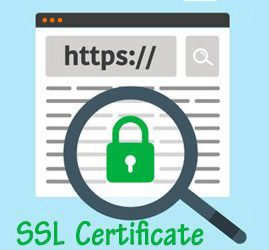 Why SSL & CDN?
Your customers who feel secure online are likely to complete a purchase or personalize their profile.

SSL certificates provide robust authentication and encryption. It reassures your customers that their data and transactions are secure.
Your websites bounce rate will decrease and you can see the increase in sales and improvement in customer satisfaction.

CDN enables global reach with great speed and ensures seamless online transactions.
Discover trends and improve your sales.

CDN also offers valuable analytical information.
 What our clients got to say!
My website http://www.paracaidismogalicia.com had a really bad score in GTmetrix and Pingdom with a lot of errors. Shivaranjani worked hard and now I have a 95 in page speed, and A score (98%) in GTmetrix. Amazing work, very good communication.My webpage is working perfect, as it should be... just MUCH FASTER!!
David Doval Garcia
Paracaidismo Galicia

Very skilled, fixed what I needed straight away, very pleasant to work with. Highly recommend working with Hansoftech.
Jason Heffernan
Back country Bliss Adventures

Hansoftech has done an excellent job. Shivaranjani was very quick, used a pro-active approach to tackle issues and optimized my site and improved the Google pagespeed scores significantly from 52 to 89 for mobile and for desktop from 71 to 96. Her communication and cooperation skills make her a very pleasant person to work with.
Neils Barend
Barend's psychology
I just want to thank you for the exceptional website that you created for us. Your pricing is fair, your work is superb and the customer service is excellent. You completed the task at hand and communicated really well till the project reached the finishing line.
Ross Curington
Attraction strategist